---

Under Construction
---
The following plants have been discovered to possess properties that provide relief of pain, ailments and discomforts. From thousands of years of study to more recent laboratory research, they are seen to promote optimal health and vitality. However, plants also have the ability to be toxic. With this caution in mind, adventure through Earth's most dynamic regions and explore how cultures have incorporated plants into medicinal usage.
Plants by Traditions:
Medicinal Plants as Systemic Remedies:
References:
Medicinal Plants at Wikipedia. Accessed 19 July 2015.
---
IMPORTANT NOTE:
Plant Uses are for informational purposes only. EEB Greenhouses assume no responsibility for adverse effects from the use of any plants referred to on this site. Always seek advice from a professional before using any plant medicinally.
---
Greenhouse Locator Map: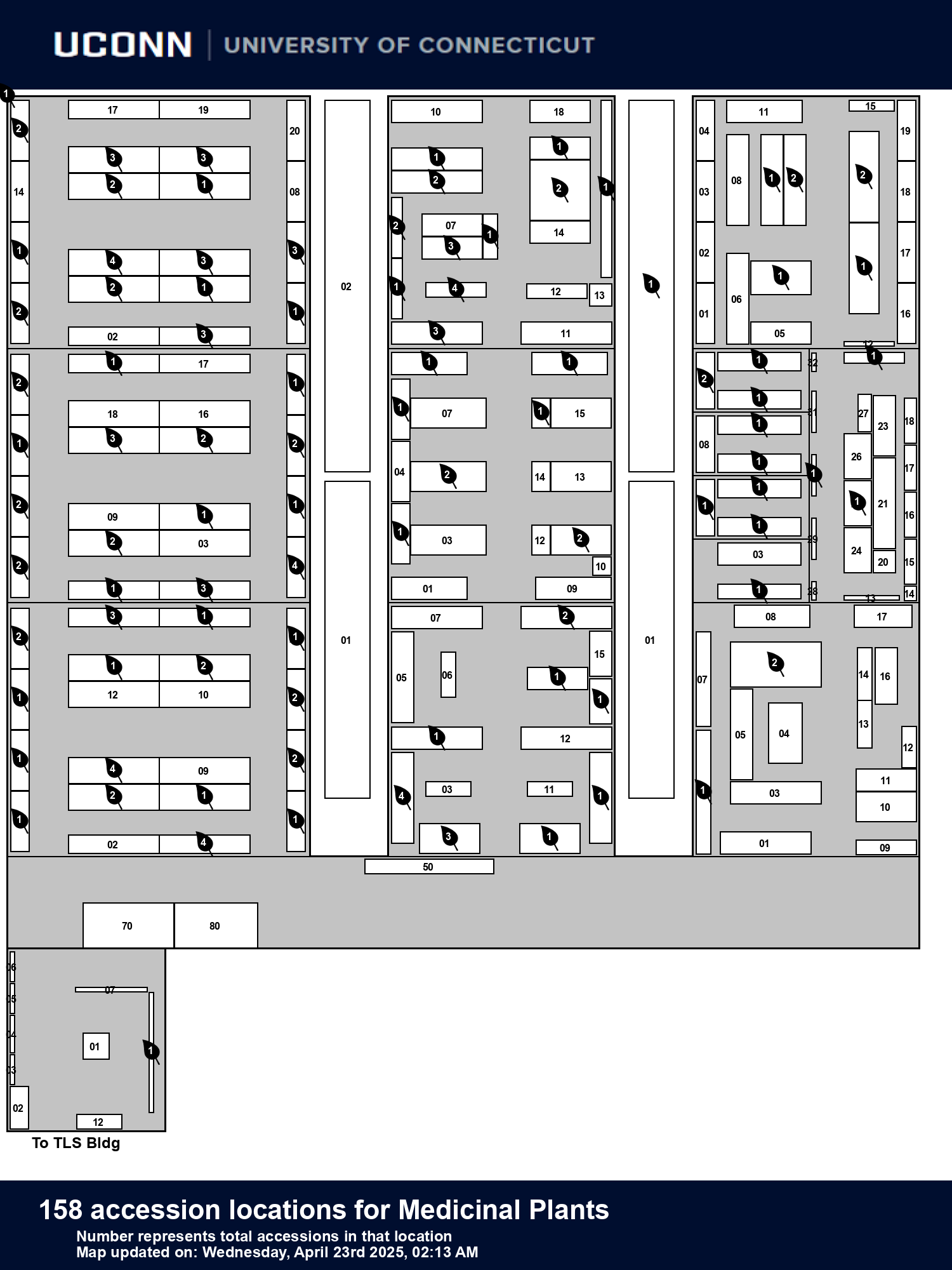 data regenerated on Sat, 21 Jul 2018 21:00:34 -0400